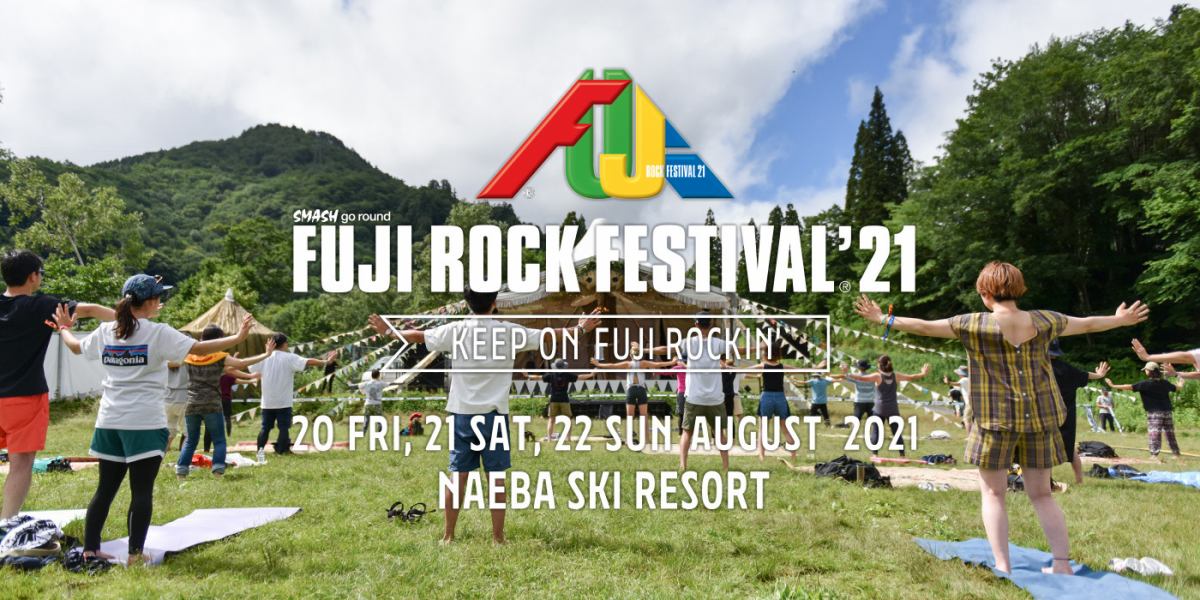 --- Quote the words from the Official

As promised last year, this year we will use the energy of two years including last year so that we can enjoy it at NaebaCorona Virus, the effects of the coronavirus have not yet subsided.
I keep wondering how and how I can hold it again.
Abandoned the appearance of artists from overseas.
Reduce the number of spectators according to infection prevention guidance.
Thorough infectious disease countermeasures.The cooperation of not only the staff but also everyone who comes is absolutely necessary.
This is the conclusion I made.
If you come by shuttle bus timetable and car, please click the link below.
Those who come by car can also use the shuttle bus to the venue.

【Meal time reservation】

Continental breakfast
Hotel Alpha Star Iwappara offers free breakfast for guests staying during the Fuji Rock Festival.
*However, as part of measures to prevent the spread of infection, meal times are divided into hourly periods and reservations are required for each time period.
Please make a reservation by clicking the link below.
Precautions regarding the festival
In holding FUJI ROCK FESTIVAL '21, we will take measures to prevent infection with Corona Virus in order to ensure the safety of all people involved in Fuji Rock.

Before purchasing a ticket, please read and understand the "Guidelines for Preventing Corona Virus Infection at the Event" along with the precautions.

Please understand that the guidelines and precautions may be changed regardless of the time and method of notification if the secretariat deems it necessary for operation.

No refunds will be given after purchasing the ticket.

Items prohibited from being brought into the venue

■Assembled outdoor chair
Many people carry it without folding it, and it is very dangerous to hit other visitors.Even if it is a foldable type, it is prohibited to carry it without folding it because it causes harm to the surroundings.
■umbrella
It is prohibited to use in all areas including the camp site.The visibility is poor and the protrusions are very dangerous.
It is also dangerous to be blown away by the wind in bad weather.
Sheets that occupy a lot of space, installation objects, installation objects that block the view, etc.
《Target object》
Blue tarpaulins and other rugs that require space that does not match the number of users
Tarps, parasols, sunshades, tents (excluding campsites) and other installations that block visibility
In addition to being a factor that causes congestion, it is often left unattended because it is difficult to carry, resulting in garbage, which is a nuisance to other visitors.(We do not allow you to occupy space in the venue.)
■Garbage such as seats, chairs, tents, camping equipment that you do not bring back
■Recording equipment
■Bottles and cans(It is not possible to bring it in a cooler box)
■Alcoholic beverage
■Explosives such as fireworks
In addition, animals (general pets), items prohibited by law, and general dangerous goods are prohibited.Please understand that if you bring it in, you will be asked to take it out of the venue.
In addition, those who do not follow the instructions of the staff will be asked to leave.Tickets will not be refunded at that time.
There are prohibitions at the venue, and it is dangerous to carry chairs in the crowd.
Only the foldable type is OK.

The aluminum stanchions make it very light and portable.
It also comes with a drink holder, making it the perfect item for long-term viewing!

The rental period can start from 1 day.Please assume that you need to make a reservation in advance and there is no stock on the day.
Banned acts in the venue
No smoking in the hall
Please smoke at the designated smoking area.
Please refrain from talking in the smoking area and refrain from staying for a long time.
Acts that cause harm to others
In addition to dangerous acts such as moshing and diving, carrying luggage with protrusions such as unfolded chairs may cause harm during congestion.
Acts that bring contact
Please refrain from moshing, diving, etc., high-fiving between visitors, and other acts that bring contact.
Leaving garbage and littering
Be sure to separate the trash and throw it in the trash.The venue is located in a place rich in nature, and volunteers are carrying out recycling activities as an environmental measure.
By separating the garbage, it will be recycled into the original garbage bags distributed at the entrance gate and the toilet paper installed at the venue.
Leaving / leaving chairs and seats / taking place
"Leaving / leaving personal belongings" and "taking place" are prohibited in all areas of the venue.
If there is no user for a long time, it will be considered as a prohibited act and will be discarded.
In addition, it is prohibited to occupy excessive space with seats and luggage.
Seats and chairs that have become unmanned in recent years are conspicuous, and there are many situations where other customers cannot use them even though the space is vacant.Be sure to clean up your seats and chairs when moving so that more customers can rest and avoid confusion during times of congestion.
(The same applies to the priority tent.Please be sure to bring all your luggage with you when you leave.)
Use of chairs and seats in prohibited areas
《Banned area》
RED MARQUEE All over the area(Including outside the tent)
In front of each stage Onkio Haus / Lighting Tower, Mosh Pit
Even outside the above areas, please follow the instructions of each stage announcement or staff if there is an instruction due to congestion.
Long-term use of priority tents, leaving luggage behind, use of non-applicable people
Priority tents are "temporary break" spaces for those who:It cannot be used by those who do not apply.
In addition, it cannot be used for more than 1 hour at a time.(Persons with a disability certificate can use it throughout the day)
Persons with disabilities and their attendants
Pregnant woman,And its attendants
Preschool children,And their guardians
Only one attendant and guardian can use it.
Shooting / recording / recording of the performing artist
In addition, those who do not follow the instructions of the staff and those who do acts that disturb other visitors will be forced to leave.
Tickets will not be refunded at that time.